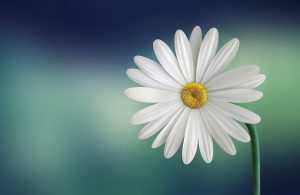 What is Towards Peace?
The vision of Towards Peace is to provide a safe supportive space, where people who have been affected by abuse in a religious/church environment can be accompanied, as they seek their own experience of spiritual peace, one step at a time.  There is no pre-determined road map on this journey.  Each person travels at their own pace.  Towards Peace does not offer counselling, psychotherapy or mediation, but can, on request, make referrals to psychological support and restorative services.
Who is the service designed for?
Towards Peace is designed as a service for anybody who has been abused, physically emotionally, sexually, spiritually, in a religious/ Catholic Church environment in Ireland.
 Support is also available for family members of abuse survivors.
What is spiritual support?
Spiritual support includes ways of supporting a person's own spirituality towards fullness of life.  Towards Peace understands spirituality as a way of being in and relating to the world, connected to God and one's deepest self.  Towards Peace recognises that spiritual development takes place throughout our lifetime, through life events and encounters with others, and often through religious experiences.
What kind of spiritual support is offered through Towards Peace?
Towards Peace provides spiritual support through one-to-one spiritual direction sessions, with a qualified spiritual companion.  Up to twelve sessions can be made available and there is no cost.
What is spiritual direction/spiritual companionship?
Spiritual direction, also known as spiritual companionship, is an ancient practice of listening and support, within many religious traditions.  It offers a safe space for a person to attend to their own spiritual life and sense of the Sacred. Within the Christian tradition, spiritual direction particularly offers a way to tune into the presence of God's love within one's own life.  The role of the spiritual companion is to witness each person's unique journey with God, and to provide support and encouragement towards their own experience of wholeness, freedom, flourishing, and spiritual peace.
Who are the spiritual companions provided by Towards Peace?
Dispersed throughout the island of Ireland, they are a group of women and men – lay people, religious sisters and brothers, and priests – from within the Christian tradition.  Committed to ongoing specialised training, responsible practice and regular supervision, they are qualified spiritual companions who can offer spiritual support to survivors  who have been abused in a religious/church environment in Ireland.                                                                  
All Towards Peace spiritual companions are members of AISGA (All Ireland Spiritual Guide Association) and abide by the AISGA Code of Ethics.
What are some things that could be explored with a Towards Peace spiritual companion?
Feedback from abuse survivors in Ireland has highlighted the damage done to their own spirituality, particularly because they were abused by Church personnel. Within this context, spiritual direction might provide a space for exploring the spiritual impact of the abuse. Spiritual direction might also provide a space to gain clarity about what one's spiritual needs and hopes for healing are.  
What are the steps involved in accessing a spiritual companion?
For people who are interested in potentially working with a Towards Peace spiritual companion, there are generally five steps to the work.  Some people decide not to proceed past each step – the journey is up to each individual person:
Step 1 – Call us to explore whether or not Towards Peace might be a good fit for you.
Step 2 – If so, we can suggest potential spiritual companion(s) to work with.
Step 3 – Then you can meet with a spiritual companion to see if you would like to work together.
Step 4 – You will have the option of up to 12 sessions – including a review half way through.
Step 5 – And finally, a process of closure – including both reflection and a service evaluation.
What are the origins of Towards Peace?
As part of a two year listening process, survivors of abuse met with Catholic bishops to help them understand the holistic impact of abuse.  One of the things that survivors asked for was a service offering spiritual support.  Towards Peace was designed as a response to this request – that could be offered through the work of the whole Church, including support offered by lay people, religious sisters and brothers, and priests.
Towards Peace is one of three services that form the Catholic Church's pastoral response to abuse in Ireland.
The other two services are: Towards Healing and the National Board for Safeguarding Children in the Catholic Church in Ireland.
Who funds Towards Peace?
Towards Peace is fully funded by the Irish Episcopal Conference (IEC) and the Association of Missionaries and Religious of Ireland (AMRI). (The Conference of Religious of Ireland (CORI) and the Irish Missionary Union (IMU) amalgamated to become AMRI as of June 2016.)
Towards Peace offers its support service free of charge to those who wish to work with a spiritual companion.
Who can I talk with to learn more about Towards Peace?
Una Allen (Coordinator) 
The office hours are:
Monday and Tuesday from 9am – 4pm 
Wednesday from 9am – 12noon
Telephone:  00353 (0)1 505 3028
Mobile: 00353 (0)86 771 0533. (A message may be left on the mobile at any time and will be responded to as soon as possible.)
Email:  towardspeace@iecon.ie